INSTITUTION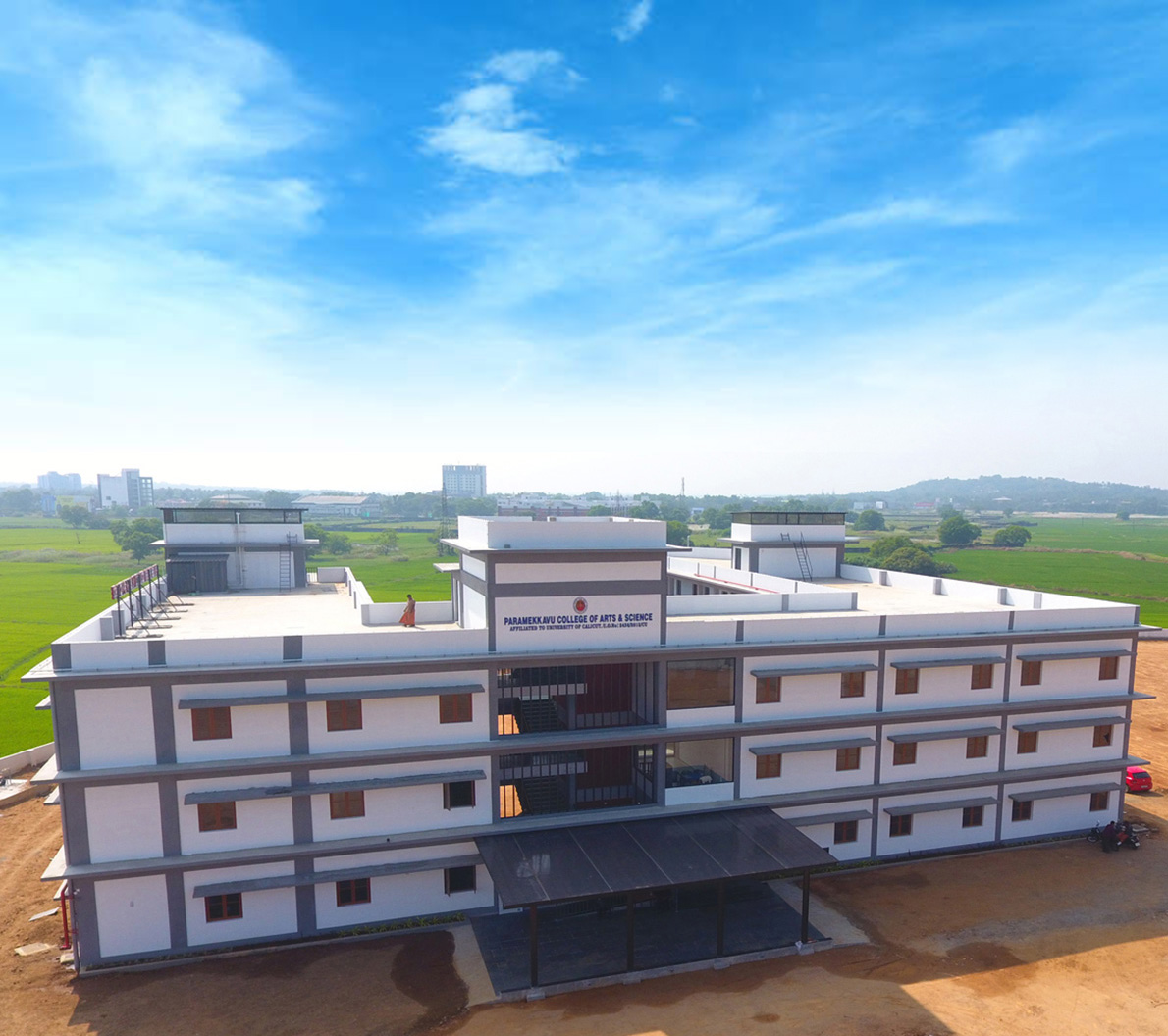 Bestowed with the blessings of divine deity Sree Paramekkavilamma, Paramekkavu College of Arts and Science stands her head held high at MLA road Punkunnam Thrissur providing quality education to many students in different fields of academic and technical courses.
Paramekkavu College of Arts and Science is venture of Sree Paramekkavu educational, cultural and charitable trust, one of the major contributors in the field of education for more than a decade. It is a dream project which came true only because of the blessings of Sree Paramekkavilamma and a group of academic visionaries who could visualize the prospects and benefits of value based education even before a decade, including our current management committee headed by Dr. M Balagopal, the honorable President of Paramekkavu Devaswom and Shri. G Rajesh, the honorable Secretary.
University of Calicut granted affiliation for starting a new college by the name of Paramekkavu College of Arts and Science, during the academic year 2013 – 14. Accordingly Paramekkavu College of Arts and Science was ceremoniously inaugurated on 29th July 2013 by Professor K Raveendranath, the former pro – Vice Chancellor of University of Calicut. University accorded the sanction of 3 courses in the beginning, BSC Electronics, BSC Computer Science and BA English Language and Literature. Additional Degree courses that is, BBA, BCA, and B.Com with electives Finance and Computer Applications were sanctioned subsequently.